Update: Greater Clark County School District Sex Abuse Lawsuit
April 6, 2021
Update: The Karl Truman Law Office brings this case to trial May 17, 2021. The attorneys defending the Greater Clark County School Corporation have filed motions to close the courtroom and the court record from the public and prohibit us from speaking with the media about the case.
Michael Begin, Jr., the co-defendant in the case, was a former student who was participating in an Early Childhood Education class convicted of 20 counts of felony child molestation while serving at Thomas Jefferson Elementary School in Jeffersonville, Indiana. Begin is currently serving a 100-year sentence with the Indiana Department of Corrections. 
We are awaiting the judge's ruling on these motions and will make continued updates as more information becomes available.
Greater Clark County School District Sex Abuse Lawsuit
Personal injury attorney Karl Truman is filing suit against the Greater Clark County School Corporation and the Clark County Family YMCA for negligence in their duty to protect children under their care. Michael Begin is accused of sexually assaulting 17 young girls at Thomas Jefferson Elementary and Clark County Family YMCA.
Mr. Truman is filing suit on behalf of two of these young victims and their families.
"Our priority in this case is to seek justice for the young girls and their families," said Mr. Truman. "Kids are supposed to feel safe at school, and it's important to hold school officials accountable for negligence that puts children at risk of sexual assault."
Through this lawsuit, Karl Truman hopes to send a message to the school district that what happened is not acceptable. It is the school's duty to thoroughly vet all employees and volunteers, and to immediately take action when unacceptable conduct is brought to light.
Out of respect for the victims and their families, we will not go into full detail about this case. However, we hope to spur positive change through this lawsuit by holding school officials accountable for the negligence that led to this tragedy.
Please see the following links for news coverage and further context.
Official Complaint Against Greater Clark County Schools (Public Record)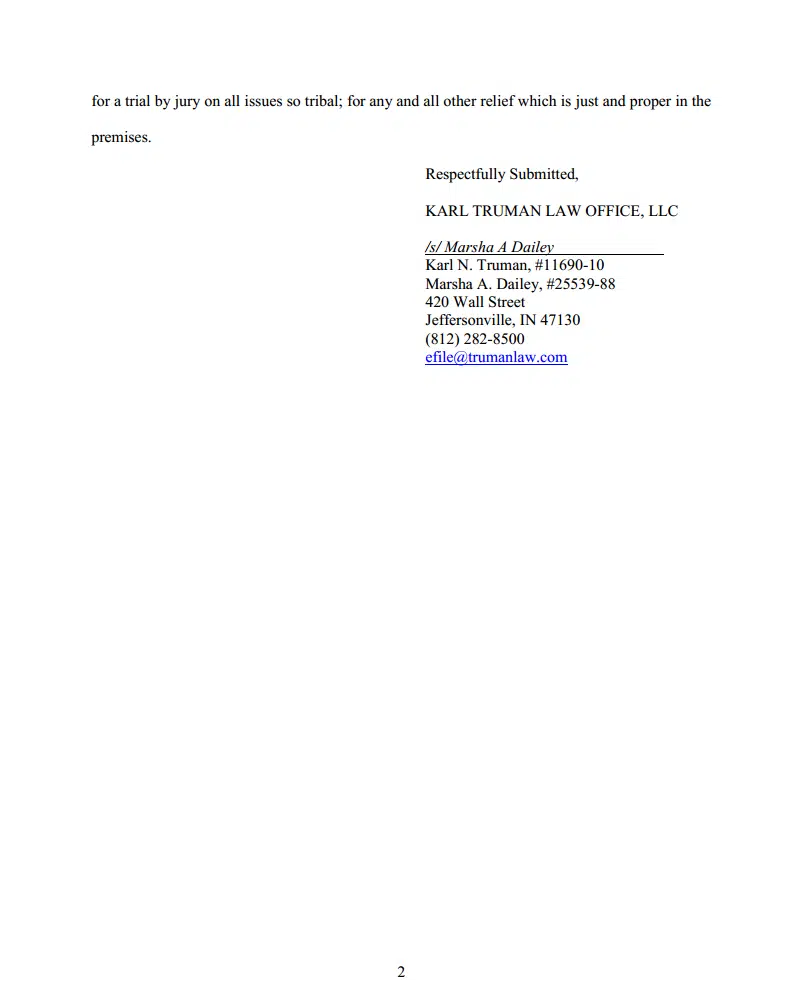 Official Complaint Against YMCA (Public Record)