Motor vehicle accidents can easily turn your life upside down. The most minor accidents mean missed days from work to get your car repaired. The most extreme cause disability, suffering, and sometimes death. You need someone who will advocate for you following a serious auto accident. Insurance companies want to resolve these situations as quickly as possible to close the file on your crash. The attorneys at the Karl Truman Law Office in Louisville want to fight for you until the best possible outcome is obtained. For a free case evaluation, please call us at (502) 222-2222.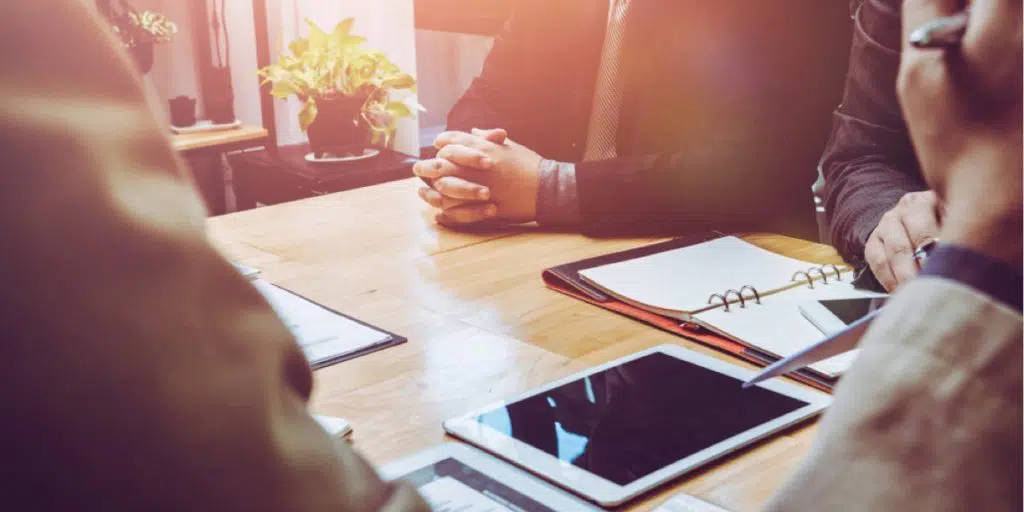 Please see the sections below to get all the information you need following an accident.
The accident attorney you choose to represent you is a critical component of your case:
Types of Motor Vehicle Accident Claims
As the meeting place of various interstates and highways, Louisville has its share of accidents each day. While we all want to keep ourselves and our loved ones safe, sometimes a car crash is unavoidable. When it does happen, you should have our compassionate and experienced attorneys on your side.
At the Karl Truman Law Office, we handle all of the various types of accident claims, including those related to:
Insurance issues are usually brought into play after a crash. Dealing with insurance companies can be overwhelming, and you may be unsure of what to say or not say after your accident. Every day at our law firm, our attorneys provide support and guidance to clients navigating the insurance system. We will make sure you are aware of your options following your accident, and we know how to communicate with even the most powerful auto insurance companies.
Next Steps – Pursuing the Accident Compensation You Deserve
Most people make one of several common mistakes after getting in a serious wreck. Because attorney Karl Truman and all of our attorneys have been handling these cases for decades, we know exactly what to expect and the common pitfalls accident victims face.
You should have your injuries treated promptly. Your health and well-being should be your first priority. We encourage you to get in contact with our attorneys as soon as possible. We'll perform a free evaluation of your case, making sure you know what steps you can take to obtain maximum injury compensation, and making sure you know what to say to insurance companies.
Each case is unique, but generally, when compensation is obtained, it is obtained for accident outcomes such as the following:
Medical bills
Lost wages
Pain and suffering
Rehabilitation costs
In your free case evaluation, our attorneys can better determine what types of compensation you may be eligible to obtain.
Catastrophic Accident Injuries
Motor vehicle crashes can lead to some of the most severe physical injuries, including:
Spinal cord injury
Brain injury
Amputation/loss of limb
Scarring and disfigurement
Burns
Disability, paralysis and death are not uncommon outcomes when these types of injury are involved.
In addition to the emergency room bills garnered by severe injury, you may face months or years of rehabilitation therapy and medical care. You may require expensive prescription medications. On top of all these expenses, you may be experiencing income loss from being unable to work because of your injury.
Questions to Ask During Your Accident Consultation
During consultations, car accident victims sometimes are not sure which questions they should be asking. The truth is, you should be asking any and all questions you have on your mind. Your case is about your life and livelihood, and our attorneys want to make sure you have clear, honest information moving forward. Some of the questions you may want to consider asking are:
Do you think I have a case?
What are the possible outcomes if I choose to hire you as my lawyer?
What can I do to help my case?
Will my case go to trial?
How long do you estimate it will take to resolve my case?
What fees and costs will I be responsible for upfront?
What documentation and records should I collect for my case?
Our attorneys are not only experienced and highly skilled in what we do, our attorneys are also personally committed to providing compassionate legal services. We know how isolating and frustrating the aftermath of a car accident can be. We take the time to get to know you and your family. We want to know how the accident has impacted your life so that we can fight aggressively and knowledgeably to recover compensation on your behalf.
Choosing the Right Attorney for Your Accident Case
There are many attorneys in the Louisville area from which to choose. How do you know which one is right for you? At the Karl Truman Law Office, we believe the right attorney for you is the attorney who is not simply taking another case, but who is focusing on you as an individual, and tailoring their representation to the unique demands of your accident claim.
At the Karl Truman Law Office, you are not just a number. We provide each of our clients with the high-quality representation we would provide to a family member or friend. You are the one in the middle of a tumultuous situation, and we want to be there to provide legal guidance and support during this difficult time. You deserve to have a highly qualified attorney on your side who is not only fighting for compensation on your behalf, but who is ready to be at your side to advocate for you while you focus on healing.
If you or a loved one has been injured in a Louisville, KY auto accident, or in an accident in Jeffersonville, IN, or any of the surrounding areas, please call the Karl Truman Law Office for a free case evaluation at (502) 222-2222.