Getting Vets the Benefits They Deserve in and Around Louisville and Jeffersonville
You served your country with dedication and courage. Now you are suffering from a disabling injury, disease, or condition caused or made worse by your military service.
Karl Truman Law takes veterans affairs as seriously as you do. Our founder, Lt. Col. Karl Truman, served in the U.S. Army Reserve for 28 years, and the military values of integrity, focusing on the mission, and staying until the job is done inform everything we do. We are dedicated to getting veterans the benefits they deserve with compassion and tenacity.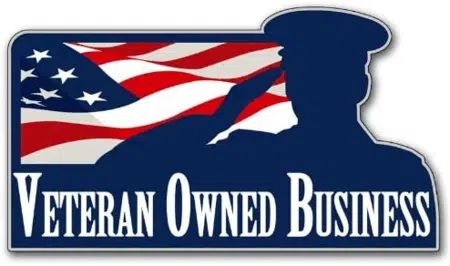 Our team of experienced veterans disability lawyers understand the toll that injuries received the line of duty can have on you and your loved ones. This is why we work hard to hold the VA accountable for your VA disability benefits, get you the maximum disability compensation you are entitled to, and make the appeals process as quick and painless as possible for you and your loved ones.
We have been practicing veterans law for over 30 years and are committed to using our knowledge and experience to making things right. If you or a loved one are in need of legal assistance and are unsure where to turn, contact the Colonel today and let us take the burden off your shoulders.
Why You Should Hire Truman Law to Fight for Your VA Benefits
We are the experts in VA disability law. Karl Truman is a VA-accredited attorney—a distinction given only to those who have completed advanced veterans law training. As a military veteran himself, Lt. Col. Truman prides himself on providing knowledgeable, ethical representation for veterans seeking disability benefits.
He is supported by a capable and compassionate team, including a dedicated veterans' disability claims coordinator who is a veteran of the U.S. Army. Together, the Karl Truman Law Office team provides not only qualified legal guidance but support and understanding to veterans and their family members. We know the importance of your disability benefit claim, so let us do the hard work so you can rest easy.
Do I Qualify for Veterans Disability Benefits?
To be eligible for veterans' disability benefits, you must be a veteran who served active-duty military service in a branch of the U.S. Armed Forces. However, if you received a bad conduct, other than honorable, or dishonorable discharge, you may not be eligible for benefits.
This can complicate many veterans disability claims, leading to more work for you and your loved ones. In addition to your veterans status, you must have a medically diagnosed injury, condition, or disability that occurred during active service or was made worse by your active service.
Conditions that may entitle you to pursue benefits include but are not limited to:
Chronic, disabling back pain
Diabetes
Tuberculosis and other lung diseases
Serious hearing loss
Arthritis and osteoarthritis
Multiple sclerosis
Ulcers
Traumatic brain injuries (TBI)
Spinal cord injuries
Loss-of-limb injuries
Leprosy
Depression
Anxiety
Post-traumatic stress disorder (PTSD)
Diseases related to exposure to radiation or hazardous materials such as Agent Orange and asbestos
Gulf War illness
If you or a loved one are suffering from any of these conditions, file as soon as possible. The ability to receive benefits for some qualifying disabilities is time-limited by how soon after discharge the condition appears.
An experienced VA disability lawyer can help you through the process and remove the stress from you and your loved ones, so you can focus on your recovery.
How to File for Veterans' Disability Benefits 
If you have an injury or condition that you believe qualifies you for veterans' disability benefits, you will need to complete an application and submit evidence that supports your claim. Evidence you can submit includes medical records from the VA, a hospital, and/or your private doctor, as well as statements from loved ones, friends, community members, and the brothers and sisters who served with you. 
The VA will review your application and supporting materials, as well as your military service record and discharge. According to the official website, it currently takes almost 80 days for the VA to review and provide a decision disability claim applications. 
Need Help Getting the Disability Benefits You Deserve?
Call An Experienced VA Disability Lawyer for Free Legal Assistance Today!
What If You Disagree with the VA's Decision? 
Although the VA purports to have an accuracy rate of 95 percent in evaluating the severity of disabilities, the Karl Truman Law Office knows that many veterans are disappointed with the disability rating and compensation they receive. 
If the VA denies your benefits claim, or if your claim is accepted but you disagree with the level of compensation awarded, you will need to file a Notice of Disagreement with the VA.  
Appealing a VA disability claim denial is time-consuming and frustrating, but the experienced lawyers at the Karl Truman Law Office can help with each aspect of your claim. 
An appeal involves one or both of the following steps: 
1. Decision Review Officer (DRO) Appeal 
DRO appeals are considered by the VA office in your region. You can ask for a hearing, or forgo the hearing and request that the DRO reconsider the application and documents you have on file. In the event that the DRO denies your claim, the next step is filing an appeal with the Board of Veterans' Appeals (BVA). 
2. BVA Appeal 
Once the BVA receives notice that you intend to appeal, the VA will create a report that outlines its decision to deny your benefits. This report will take months to prepare, but once you receive a copy you will have only 60 days to file your appeal. A BVA appeal is much more complicated than the DRO appeal.  
Court of Appeals for Veterans' Claims 
If the BVA appeal does not result in a decision in your favor, our attorneys can take your claim to the Court of Appeals for Veterans' Claims. This appeal involves the navigation of complex federal laws, so it is important to hire a qualified attorney who can help you prepare the best argument possible. 
Types of Veterans' Disability Benefits 
Another confusing area of VA disability law is understanding the types of benefits for which you may be eligible. Finding and applying for the right benefits program is crucial for getting the compensation you need and deserve. 
The VA classifies benefits compensation according to four different categories: 
1. Disability Compensation 
Disability compensation is a tax-free monthly benefit for veterans who suffer injury or illness as a direct result of their military service, or those with a condition aggravated by their service. The benefit is designed to compensate veterans for wages they are unable to earn as a result of disability stemming from military service. 
Your monthly benefits compensation is determined by the VA using a rating of your disability. This rating classifies the severity of your disability on a scale of 10 percent to 100 percent. 
2. Special Monthly Compensation (SMC) 
SMC is an additional tax-free benefit that covers the cost of assistance for a disabling injury, such as paralysis or the loss of a limb. The compensation helps defray the expense of hiring a home healthcare worker or other attendant. Veterans, their spouses, and their parents may be eligible for tax-free SMC benefits. 
3. Claims Based on Special Circumstances 
Special claims provide benefits for other costs connected with a military disability. These costs include:
Hospitalization 
Recovery from surgery 
Dental care 
Increased payments if you are totally unable to work 
Vehicle and vehicle modification allowance 
Allowance for clothing damaged by a prosthesis or orthopedic device
Special compensation may also be available if you were exposed to Agent Orange during your military service, and your child subsequently developed spina bifida or another birth defect. 
4. Dependency and Indemnity Compensation (DIC) 
If you are the spouse, child, or parent of a veteran who died as a result of a disability connected to their military service, you may be eligible for Dependency and Indemnity Compensation. DIC benefits may also be available to family members whose loved one died in active duty or during training. 
DIC benefits are available to family members who were financially dependent on the deceased veteran or servicemember. Compensation is tax-free and replaces lost income. 
Serious Issues Require a Serious Veterans Disability Lawyer 
When you or a loved one is injured in the line of duty, you need a lawyer who takes your injuries and service as seriously as you do. At Truman Law, our team of VA disability lawyers are experienced in all aspects of veterans appeals and are ready to fight for you—just as you did for our country. 
We know that you can't afford to wait for your disability benefits and are dedicated to working efficiently and aggressively to get you the benefits you deserve. 
Our work in veterans affairs is a personal matter, and one that we take on with pride. We represent veterans in need of help with empathy and understanding of the sacrifice they've made. Our veterans disability lawyers demand the maximum disability compensation for our clients and work hard to hold the VA accountable for your recovery. 
If you or a loved one are in need of help to fight for your disability claim, call the Colonel today.  
Learn More About Veterans Disability Law 
When you file a VA claim, you need to know how to avoid the common mistakes that can prevent your claim from succeeding. Learn more about VA claims from the lawyer who wrote the book on it, Karl Truman.  
In his free book, Fight the VA & Win, Karl gives you the unfortunate truths and helpful tips you need to navigate the veterans disability process. Although nothing compares to a real lawyer, Karl's book is a great starting point for any veteran looking to learn more about veterans law. 
Do you want to learn more about the appeal process? Order a free copy of my book "Fight the VA and Win"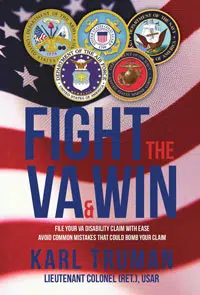 Whether you are Army Strong, one of The Few and the Proud, Not for Self but Country, you Aim High, or are Always Ready, you have represented the colors of this great nation. No matter old or young, this country owes you a debt—especially if you have physical lasting effects of your time in service. Your benefits may only be a few forms away.

 
Count on the Colonel—Contact Us Today 
When you need legal representation you can trust, contact the Colonel. At Karl Truman Law, we know VA disability law and are ready to fight for your rights when you need it most. If you or a loved one are in need of legal assistance, contact our team today or call us at (502) 222-2222 to schedule your free consultation with one of our experienced personal injury and VA disability lawyers. 
The content provided here is for informational purposes only and should not be construed as legal advice on any subject.