If you suffered a workplace injury in Kentucky or Indiana, you may be facing mounting medical expenses, lost earnings and perhaps even vocational rehabilitation to learn new job skills. Workers' compensation benefits exist to help those who sustain job-related injuries receive the financial security they need as they recover.
The vast majority of employers must carry workers' compensation insurance. If you are injured while performing your job duties, then you are most likely entitled to these benefits. Occupational illnesses – diseases and illnesses that resulted from your job duties – are also covered.
Each state has its own workers' comp laws. The attorneys at the Karl Truman Law Office have been handling these claims in KY and IN for many years. As a result, we understand the requirements of each locale and we know how to pursue the full benefits you deserve. Please call (502) 222-2222 to discuss your case for free.
What Is Workers' Compensation?
Workers' compensation is a no-fault insurance system that provides medical benefits and wage replacement to employees who were injured while performing their job duties. As a no-fault system, you cannot sue your employer and, with certain exceptions, your employer cannot deny your benefits if you were at fault for your injury. If you hurt yourself while intoxicated on the job, or intentionally injured yourself, your benefits would likely be denied.
Workers' Compensation Laws in Kentucky and Indiana
Kentucky and Indiana share similar workers' comp laws except in one important regard: In Kentucky, you are allowed to choose the doctor you want. The exception is if your employer has a managed care plan, in which case you must select from those doctors. In Indiana, you must use a doctor approved by your employer.
The experienced lawyers at the Karl Truman Law Office will make sure you receive the full amount of benefits you are du.
Workers' comp applies to a wide array of job types, including the construction industry. There are even related laws specific to the maritime industries in our state, including the Jones Act and the Longshore and Harbor Workers' Compensation Act.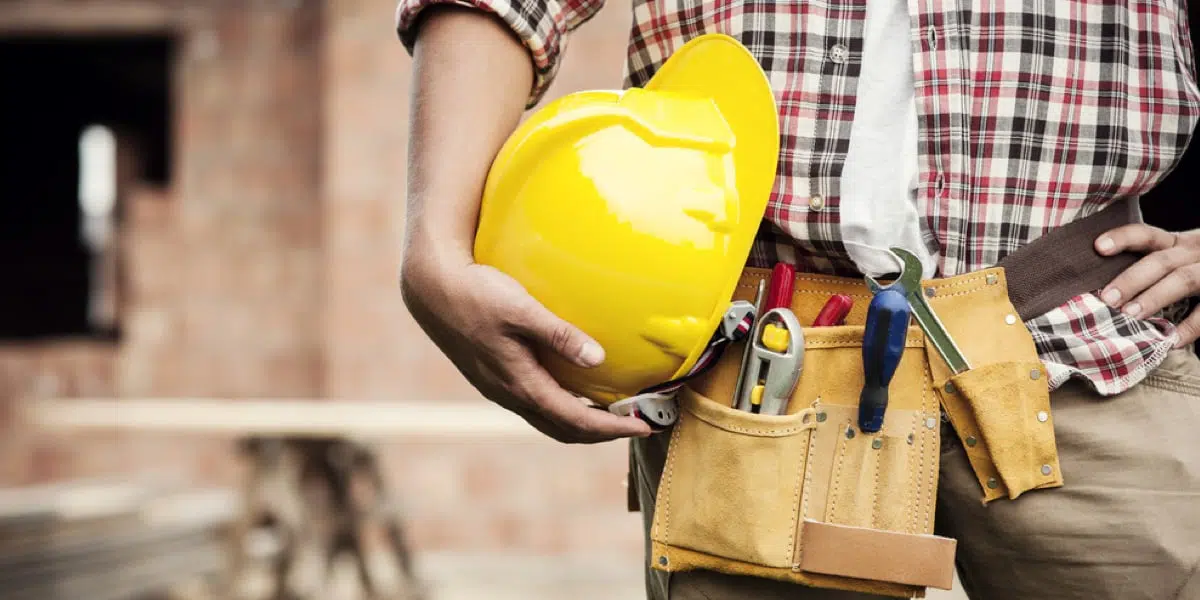 Who Is Entitled to Workers' Comp Benefits?
In Kentucky and Indiana, all businesses with at least one employee must carry workers' comp insurance. Sole proprietors, partners, and LLC members are excluded from coverage, but they do have an option to be included.
Only employees are eligible to receive workers' compensation benefits, which may include full-time or part-time employees.
Who Is Not Entitled to Workers' Compensation Benefits?
Although employers may voluntarily elect to provide you with workers' comp insurance, they are not required to if you are not considered an employee. Workers who do not qualify for benefits can include:
Domestic workers, such as nannies, who work in private residences (unless more than two full-time workers are employed in the home).
Workers who provide services in exchange for sustenance or aid from a charitable or religious organization.
Workers already covered by federal liability legislation, such as railroad employees.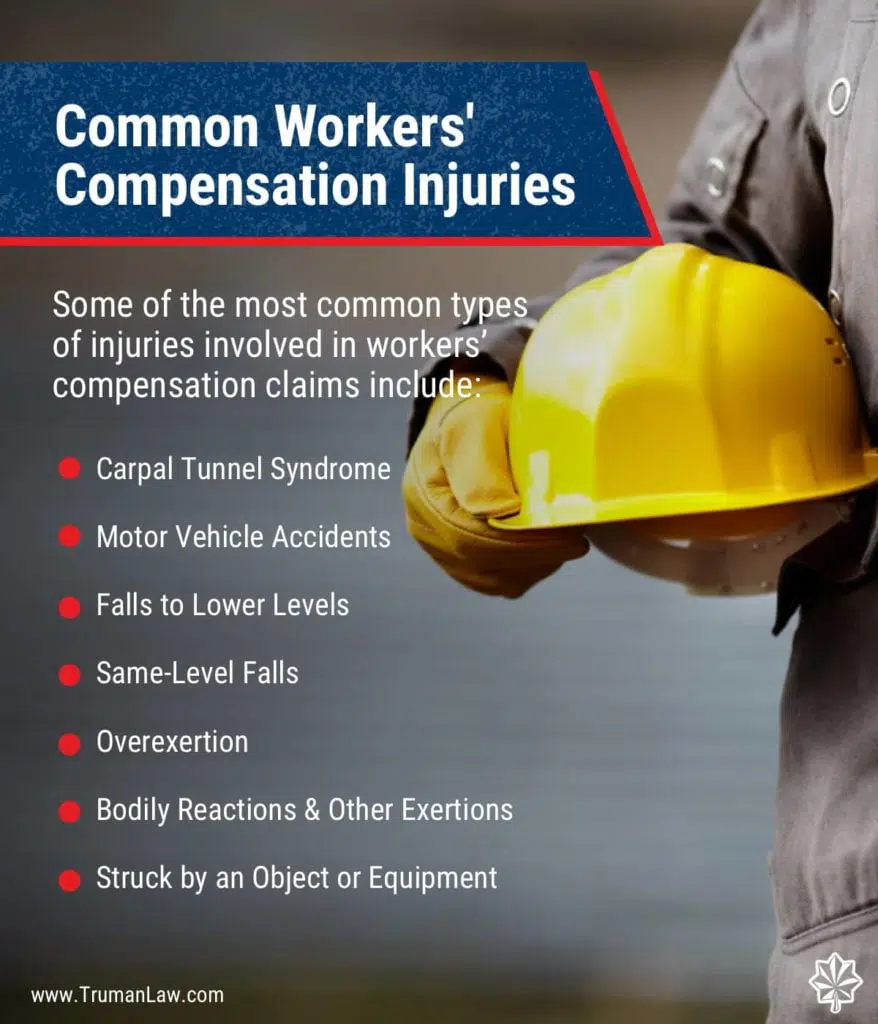 What Are the Four Types of Workers' Compensation Benefits?
Following a workplace accident, there are four types of worker's comp benefits that could apply:
1. Medical Coverage
This includes the coverage of all necessary treatment related to your workplace injury, which may include:
Hospitalization
Medications
Therapy
Nursing care
Medical equipment, such as wheelchairs, walkers, and other devices
2. Wage Benefits
Below are the most common phrases you may encounter while applying for workers' comp benefits and the replacement of your wages.
Temporary Total Disability: You may be eligible for TTD payments if you are unable to work while recovering from your injuries. In Indiana, TTD compensation is 2/3 of your average weekly wage but cannot exceed $600 per week. In Kentucky, it's 66 2/3% of your average weekly salary.
Maximum Medical Improvement: TTD payments will cease once your doctor has determined you have reached maximum medical improvement, which means further medical treatment will not improve your condition.
Temporary Partial Disability Benefits: In Indiana, if you are able to perform some of your job duties, or light work part-time at your place of employment, you may receive income replacement benefits known as Temporary Partial Disability. This is not available in Kentucky.
Permanent Disability: PPD benefits are paid to people who are unable to work because of their injury.
3. Vocational Rehabilitation
Vocational rehabilitation helps injured or disabled people get back to work. If you are unable to return to your previous employment due to your injuries, vocational rehabilitation benefits can help you with:
Career counseling
Job training
Assistance finding new employment
4. Death benefits:
In the tragic event that you lost a loved one due to a workplace accident, workers' compensation provides death benefits. These benefits may be paid to the spouse, children, or dependents of the deceased employee. These benefits generally include financial compensation to the worker's family for their loss, as well as coverage of funeral and burial costs.
Is Pain and Suffering Covered Under Workers' Comp?
Pain and suffering are not included in the four types of workers' compensation benefits. To pursue these damages, you must file a civil suit against a third party. While you cannot sue your employer, you may be able to file suit against a negligent property owner, equipment manufacturer, or other contractor whose careless or reckless behavior caused your injury.
What Qualifies as a Workplace Injury?
In order to qualify for workers' compensation benefits, your injury must arise while performing the duties directly related to your employment. You will not be covered if you are at lunch, on break, or traveling to or from your job, unless you are asked to perform a specific duty en route.
In Kentucky and Indiana, you may potentially receive workers' comp benefits for:
Physical injuries
Mental health injuries following a physical injury
Occupational diseases
Repetitive stress injuries (carpal tunnel)
What Are the Most Common Workers' Comp Injuries?
The most common types of injuries that lead to workers' compensation claims include:
Overexertion: This includes injuries caused by carrying, holding, pulling, pushing, or throwing objects. Ergonomic equipment and proper training can help mitigate these injuries.
Same-level falls: These types of accidents can happen to anyone and occur anywhere at a workplace. Wet floors, loose wires, and cluttered walkways can all contribute to same-level falls.
Falls to lower levels: Falling from a height to a lower level, such as falling from a roof or ladder, can cause devastating injuries and even death. Proper equipment and fall-protection gear can help reduce the risk of these types of accidents.
Struck by an object or equipment: According to the Occupational Safety and Health Administration, one of the leading causes of death in the construction industry involves being struck by a piece of equipment or falling object.
Bodily reactions and other exertions: When workers are engaged in excessive physical motion or strenuous effort they are at risk of suffering serious injury. These types of injuries also include those caused by repetitive actions, which can occur in almost any type of job.
Carpal Tunnel Syndrome: This condition is the single largest contributor to lost time at work. Carpal tunnel syndrome (CTS) is a painful condition in which the nerves in your wrists are compressed. Symptoms included overall weakness in the hands and wrist, difficulty making a fist or gripping, and burning, tingling, or numbness in the fingers, hands, or arms.
Motor vehicle accidents: Injuries caused by motor vehicle accidents can include truck, car, and motorcycle wrecks, and involve drivers, passengers, and even pedestrians.
What to Do After Being Injured at Work
After suffering a workplace injury, it is important to know what steps to take to protect your rights and physical wellbeing. If you've been hurt at work, consider the following:
1. Seek Medical Attention
If your workplace injury results in a medical emergency, you can visit the nearest hospital for emergency care. In other cases, however, your employer and/or the insurance carrier has the right to specify which provider or providers you can see for the treatment of your illness or injury.
Getting the medical care you need from an authorized provider is essential for your health and wellbeing. Additionally, Your insurance company will evaluate your medical records to determine your eligibility for workers' comp benefits.
2. Report Your Injuries to a Supervisor
In order to qualify for workers' comp benefits, you must notify your employer about your workplace injury. Failing to inform your employer could result in your claim being barred.
Under Kentucky and Indiana law, you must report your injury or workplace accident in writing to your employer within 30 days.
Include as much detail as possible when reporting your accident or injury. Include information such as:
The date your injury occurred
The nature of your injury or condition
Symptoms you are experiencing
How your symptoms, injury, or condition affect your ability to perform your job duties
Additional paperwork may be required, depending on which state you are in. The Kentucky Department of Workers' Claims, for example, requires employees to complete specific forms for workplace injuries, work-related hearing loss, or an occupational disease.
3. Gather Evidence
If you don't need emergency medical care, take the time to document evidence related to your injury. Taking pictures is one of the best ways to do this. Your pictures should document a variety of relevant information about your injury, accident, and the conditions that led to them, including:
Your injuries
The location on your job site where the accident occurred
The object or other factor that caused your injury
Equipment or tools you were using at the time
Any safety gear you were wearing when the accident occurred
Witness testimony is also crucial to supporting your workers' compensation claim. Whether you speak with your coworkers immediately following your accident, or later, after you receive any necessary emergency care, be sure to obtain the testimony of anyone who witnessed your accident. If you don't have it already, get the contact information of coworkers or others who saw what happened.
4. Speak with an Attorney
Workers' compensation claims are complex and subject to strict timelines. In Indiana, you have one year in which to file a claim, while you have two years in Kentucky. While this may seem like a lot of time, make no mistake: The clock is ticking on your case.
Employers and insurance companies frequently delay, devalue, or outright deny valid workers comp claims. This means that you may be offered less than you need to recover from your injuries, or worse, be denied the benefits you justly deserve.
An experienced workers' compensation lawyer can help to protect your rights and best interests in a number of ways, including:
Investigating the facts in your case
Completing necessary documents on your behalf and filing them on time
Reviewing the decision of the workers' compensation agency in your state
Appealing the underpayment or denial of your claim
A lawyer can also advise you on your ability to pursue compensation from a potentially negligent third-party. While you cannot typically sue your employer for negligence, others may bear liability in your injury, such as the manufacturer of a defective product, the property owner, or others.
What Is the Average Settlement for Workers' Comp?
A number of factors are involved in calculating the amount of compensation an employee may recover in a worker's compensation claim, and damages vary from worker to worker. Generally speaking, the typical range for these cases is usually between $2,000 to $40,000. However, the value of your claim may be higher or lower than this, depending on your circumstances.
When determining the value of your current and future losses, an experienced workers' comp attorney can help. A seasoned lawyer understands the nature of your damages and will consider how your injury will affect you in the future as well as today. An attorney can help to identify low offers from the insurance company and fight on your behalf for the full and fair compensation you need to get back on track.
What If My Workers' Compensation Claim Is Denied?
If your workers' comp claim is denied, consider contacting an attorney. An experienced work injury lawyer can review your case and explain your options for seeking the benefits you deserve.
In Kentucky and Indiana, you have 30 days to appeal the decision with a Workers' Compensation Board. These boards will review the evidence presented in your claim and issue a final decision. If you are dissatisfied with the final decision, you have a right to file an additional appeal with the Court of Appeals.
How Our Workers' Comp Lawyers Can Help
Some people choose to pursue their workers' comp benefits on their own. By hiring our attorneys, we can help with all aspects of the process. The Karl Truman Law Office can:
Uncover the full depth of the benefits you deserve
Properly file your benefit application
Ensure you are justly compensated for lost wages
Pursue benefits for permanent disability
Appeal denied claims
As your committed advocate, our attorneys will complete the process on your behalf and make sure nothing slips through the cracks.
Contact a Workers' Compensation Attorney Today
You depend on your job to support your family. When an injury or illness prevents you from working, you may find yourself in significant financial jeopardy.
If you've suffered an injury or illness at work, the Karl Truman Law Office can help. Our workers' comp attorneys serve clients throughout Kentucky and Indiana.
See our client reviews.
Please call us in Louisville, KY, at (502) 222-2222 or in Jeffersonville, IN, at (812) 282-8500 today for assistance with your claim. Your initial consultation is free.