What to Do if You Suspect Nursing Home Neglect
November 3, 2023
Taking care of your loved ones as they age is an enormous task—there's a reason "caretaker burnout" is a common phrase. A nursing home should be a comforting, safe place to ensure quality care for your loved one. Most of them are.
However, Covid-19 has increased the need for nursing and health care for older Americans. We also have an aging population, and a shortage of nursing staff. These factors mean that nursing home neglect is unfortunately becoming more common.
No one wants to think that their loved one may be mistreated. However, if you suspect the staff is neglecting or abusing someone you love, you need to take action. For emergencies, you should immediately call 911. In other situations, you may want to call the police if you suspect criminal behavior. A nursing home abuse attorney can help you gather evidence against the assisted living facility.
Not only are you protecting your loved one, but also the other residents who are likely to be experiencing the same conditions.
Signs of Nursing Home Abuse
If you start seeing things that make you suspect nursing home abuse, you should also look for signs of other types of mistreatment. There are many different kinds of abuse or neglect that nursing home residents may experience. They may be victims of financial abuse, physical abuse, emotional abuse, or neglect. These may present themselves in different ways, so it's important to look for signs of other problems if you suspect abuse.
Here are some of the signs of nursing home abuse to watch out for:
Dehydration and/or malnutrition
Lack of care, such as bandages not being changed or a resident left sitting in soiled clothing
Infections
Bed sores
Unexplained injuries or bruises
Unexplained changes in medication
Physical restraint marks on wrists or ankles
Unusual behavioral changes
Reluctance to speak, particularly in the presence of a staff member
Fear of being touched
Occurrence of sexually transmitted diseases (STDs) or signs of sexual assault
Unexplained or unusual financial transactions
Unexpected death
If you are seeing signs of elder abuse in a nursing home resident, you need to take action right away. These vulnerable residents may not have the strength to defend themselves or the health to endure mistreatment.
RELATED: What Are the 7 Types of Abuse in Nursing Homes?
Steps to Take to Report Nursing Home Neglect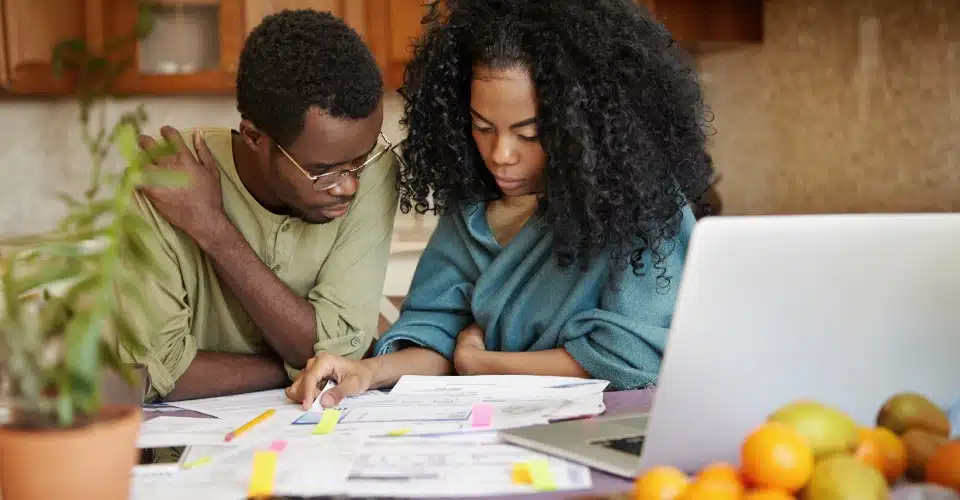 In order to help the suspected nursing home abuse victims, you need to take all the evidence you find to the proper authorities. What this looks like may be different depending on the type and severity of neglect you observe. In all cases, the steps are very similar, although it is up to you to decide who you need to contact to report nursing home abuse.
1. Gather Evidence
Before you report suspected abuse or neglect, you need to gather any evidence you can find to show that nursing home employees are mistreating residents. If you feel comfortable, you can ask staff members or the nursing home administrator about the troubling signs that you've seen and gauge their responses. You can also ask your loved one about how they've been treated.
Gather medical records of bedsores, infections, or any unusual injuries that show nursing home neglect or abuse. Keep notes about what dates things happened, who you talked to, and what they said. This will also help track things like unexplained weight loss. Make notes about times you found your loved one restrained, take photos of the bruising if they consent, and anything else that you believe supports your concerns. Keep any financial records that show payments for things that were never received or suspected financial abuse.
2. Call Emergency Services and/or the Police
In the case of immediate danger, you should call 911. If there is a clear case of elder abuse, such as catching someone red-handed or clear proof of criminal activity, call the police. The police may not find the situation warrants an immediate visit, but make sure you at least file a complaint.
3. Call Health and Family Services to Report Nursing Home Abuse
For suspected elder abuse, all nursing homes are subject to the local adult protective services investigations. In Kentucky and Indiana, this means calling Health and Family Services to report a nursing home resident who may be experiencing abuse or neglect. This is a local nursing home ombudsman who can look into assisted living facilities and investigate signs of poor treatment. They can assign an advocate to work on behalf of your loved one to ensure the nursing home is a safe environment for all nursing home residents.
4. Call a Nursing Home Abuse Lawyer
Nursing home neglect, even if it is unintentional, can be very serious. Missing doses of medication, wounds getting infected, and failing to provide adequate nutrition could all cause a medical emergency that can put your loved one in the hospital.
Nursing home abuse is a serious offense where staff members or perhaps even family members intentionally harmed someone you love. Physical harm and financial abuse can be costly and sometimes even deadly.
With an experienced attorney on your side, you can be assured that someone will compassionately investigate nursing home abuse on your behalf. They can take legal action against the nursing home, and get financial compensation for your loved one to offset the expenses, pain and suffering they endured during the nursing home neglect or abuse.
Karl Truman Has Successfully Handled Many Cases Like Yours
Nursing homes should be comfortable and above all, safe. If you are seeing the warning signs of nursing home abuse and neglect, you need someone on your side who can hold facilities accountable. At Karl Truman Law, our nursing home abuse lawyers have experience with helping people just like you. We know how horrifying it is to find out your loved one is being mistreated. We will tirelessly fight to make sure the abusers face justice for their actions.
If you have questions about reporting abuse in a Louisville, KY, or Jeffersonville, IN, nursing home, or if you're ready to take legal action against the nursing home, we offer a free consultation to talk about your case. Call (502) 222-2222 or fill out our online form today. We can also guide you toward the local community-based services and other local agencies that may be able to provide additional help.
The content provided here is for informational purposes only and should not be construed as legal advice on any subject.